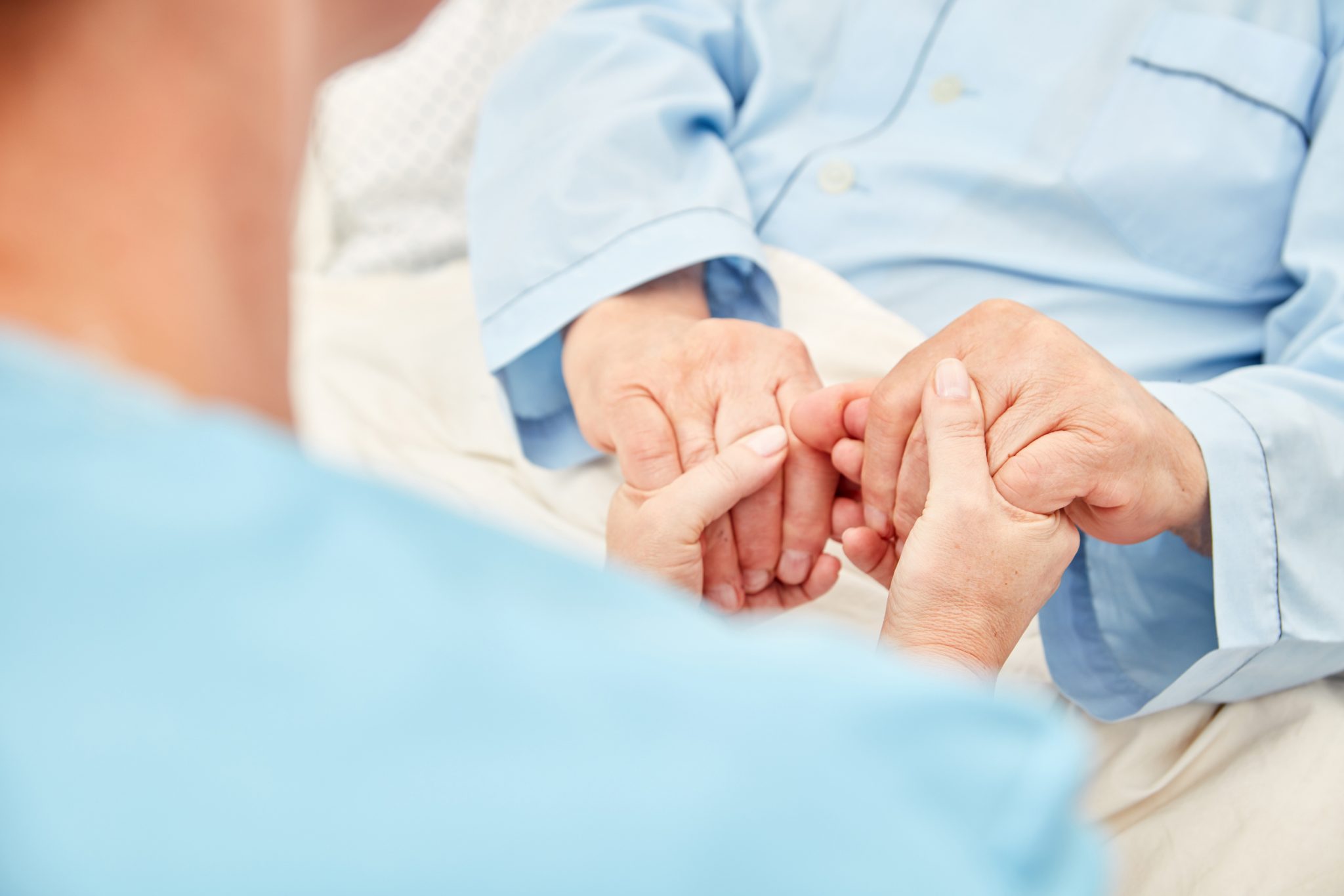 17 May

What to Look for in a Hospice Facility Tour

When taking a hospice facility tour, there are certain care levels, living qualities, staff attitudes and patient amenities that you want to ensure are provided for residents. The best hospice care today is designed to keep patients as comfortable and free of pain as possible. While assisting patients by helping to control their symptoms of serious health conditions and disease, highly qualified and compassionate doctors and healthcare staff also rely on other trained staff members to offer spiritual, emotional and social support.

Especially during later life and end-of-life care, patients should receive the well coordinated, supportive, loving and compassionate care that only a superior quality hospice facility can provide. For many elderly patients who require end-of-life care, hospice is a peaceful, caring and highly enlightened resolution for their essential daily healthcare needs.

If you have a terminally ill family member who needs immediate, full-featured healthcare services in a residential facility, a well-designed, modern residence with expert medical staffing and support staff is what you require. A fine quality facility with dedicated physicians and nurses always available to care for each patient becomes a blessing. Administrators, nurses, nursing aides and all other quality healthcare staff members must be well-trained in hospice care treatments and procedures.

Many full-service hospice care centers also offer home-based care as an alternative to ongoing care for residents of the facility. These modern, innovative hospice care centers coordinate and customize their patient services with everyone involved for each individual patient and healthcare case, including the patient, family members, caregivers and medical professionals. Their ultimate goal is to provide a warm, compassionate environment of comfort and peaceful dignity for every patient.

Seek Hospice Care Strongly Advocating Patient Rights to Live Every Moment

As you tour a hospice care facility, always think of the elderly relative or terminally ill family member for whom you are seeking high quality healthcare and living standards. Remember that to your loved one and others living in a hospice center, every moment, hour and day are precious time. Their remaining time for experiencing something different that each day may bring is now limited, in most cases. For this reason, you want both the medical care and healthcare support provided to them to be thorough, caring, sensitive and performed as comfortably as possible for the patient.

Whether your loved one will live in a hospice facility or receive home care services, you want to make certain that the care given is of optimum quality and provided with the finest degrees of expertise, sensitivity and dignity that you want for your elderly or terminally ill family member.

You also want to learn about the types of social events and activities or pastimes that are available in these care centers for all patients who are able to participate or attend. In addition, even if your relative who needs hospice care is on a very restricted diet, you want to ensure that any facility you are considering for your loved one offers superior caliber dietary services that are carefully supervised for each patient.

Insist on Hospice with a Mission to Honor Every Aspect of Patient Lives

You should only accept hospice care that guarantees each resident full respect and attention to every aspect of his or her life. You want to be certain that from now until the last days and hours of life, your elderly or seriously ill family member receives only the very best care and concern. The top caliber, full-service hospice centers will create an environment of dignity and excellent care that honors and empowers patients, staff members, families and their entire communities. Values that you should expect and insist upon from these facilities and their staff include the following:
Trust – Locate a care center for terminally ill and end-of-life patient care that operates on strong principles of trust. By doing so, you will ensure that your seriously ill or aging loved one will receive the fine caliber healthcare, attention and emotional support that is so much needed during this difficult stage of life.
Reliability – You want only a care facility that explains all that it offers in clear, concise promotional material and on the facility website. In order to gain your interest and full respect, this care center must fulfill all that it professes to do, accepting complete responsibility for every aspect of patient care.
Compassion – Any hospice facility that you choose for a relative in need of care during a terminal illness of for care during the latter stages of life must provide the same levels of respect, honor, dignity and loving attention that you now give your seriously ill or aging relative at home.
Mastery – The ideal care and living center for your relative experiencing serious illness or entering the latter stages of life must have attained complete mastery of all patient care aspects involved in optimal quality hospice care. When excellence is displayed in all services provided, you can be reassured of the superior quality of this facility.
Empowerment – When a care facility for last stages of life offers healthcare information and facility updates to families of residents, family members are educated about new facility amenities and healthcare procedures. They feel well-informed and connected with the care center and staff, which empowers them with knowledge of current care improvements and positive changes for their loved ones in hospice.
Settle Only for First String Players: A Top-Tier Team of Healthcare Professionals
Never settle for less than the very best quality care for your elderly or terminally ill family member as they approach the end of their lives. Full service end-of-life care includes emergency on-call assistance 24 hours each day by an expert team of specialized care professionals for all patients. This exceptional team of healthcare professionals includes the following members:
Registered Nurses – These highly skilled nurses offer pain management services to alleviate patient pain and discomfort. They also provide detailed caregiver education and ongoing care updates to families. These dedicated nurses are in constant communication with attending physicians concerning each patient's medical condition and needs. In addition, they supervise the use of medical equipment, medications and other supplies throughout the care center.
Certified Nursing Aides and Home Health Aides – These healthcare workers assist patients with personal care and daily lifestyle needs. They are supervised directly by the Head Hospice Nurse.
Social Workers – These professionals help families of patients to locate personal and local support networks and resources for dealing with their family members' life-limiting health conditions or diseases.
Spiritual Care Coordinators – These spiritual leaders include clergy and natural care spiritualists that provide spiritual and emotional encouragement to patients. They also offer bereavement support to family members, even after the death of a loved one in hospice.
Patient's Physician – It is quite helpful when each patient's personal physician coordinates with the Hospice Nurse in structuring and monitoring a care plan that supports the patient with necessary medical equipment, medications and other supplies.
Medical Director – The medical director of the facility guides the entire healthcare staff and ACH team, is available for consultation and takes part in patient care planning and family support.
Therapists – These healthcare professionals offer varied forms of therapy to patients, which include physical, occupational, respiratory and speech therapy, as needed.
Dietitian/Nutritionist Services – These experts in nutritional foods and supplements are skilled in designing meal plans to satisfy requirements of each patient's food intake needs or restrictions.
Beware of Unscrupulous, Unsupervised or Unsanitary Hospice Facilities
Of course, you want the finest caliber hospice care for your elderly or terminally ill family member's end-of-life care. Everyone can envision the ideal live-in care center that they desire for loved ones with failing health due to weakening body system functions from aging, terminal illness or both. The important issue is locating a hospice center that offers optimal health care, emotional support and ideal lifestyle amenities for patients.
When visiting hospice facilities to see the environment, services provided and quality of living, family members of prospective residents must be observant, taking notice of these different quality rating factors for each facility. Look carefully for negative factors like careless or unconcerned actions among each center's healthcare staff.
Take note of untidy or unclean living spaces, especially in patient living and eating areas and in bathrooms. If possible, take a tour of the kitchen and eating areas as well to determine whether or not they are clean and well-operated. Be observant of patient moods, attitudes and appearance. Take note of any patients who look unkempt or are wearing soiled or torn clothing.
Then, if possible, attend any activity or socializing sessions to determine their content, quality and relevance to the patients. Keep notes from each facility tour you take and rank the quality of each aspect of the overall care and level of living provided. Make careful notes about any negative features that you encounter in each hospice setting. Ultimately, you want your loved one in need of hospice care to become a resident in a top quality facility that is totally free of any negative signs and unhealthy or unpleasant living conditions.
Basic Goal of Your Ideal Hospice Facility
For the very best quality in dignified, caring and compassionate hospice living and services for your loved one as a respected and well cared for resident and patient, contact the expert professional healthcare administrators and staff at Auburn Crest Hospice (AuburnCrest.com) with locations serving Idaho and Colorado. This ultimate quality, modern and innovative hospice facility offers superior and comprehensive hospice care and excellent, attractive living facilities to patients in the latter and final stages of life.
Contact this outstanding and dedicated team of excellent hospice healthcare providers today to ensure the peace of mind, comfort and tranquility of your family member in need of hospice care. This facility truly offers the very best hospice lifestyle and care currently obtainable. You, your family and loved one in failing health will benefit greatly from the highest caliber, compassionate care that your family member in need of care will receive.
Auburn Crest and its exceptionally fine staff will ensure that your loved one experiences the highest quality of life possible as a patient and resident. The patient's full rights to have all personal wishes and needs observed and satisfied until the end of life will be completely honored. The entire staff will support your relative in his or her essential right to live out the final stages of life peacefully.