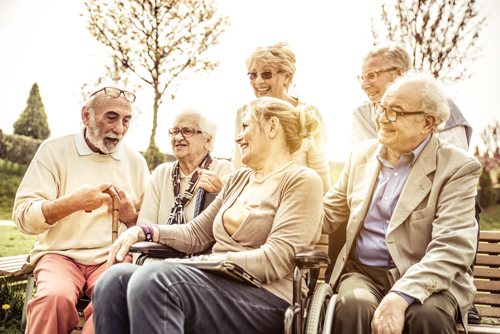 19 Jun

Staying Comfortable: 5 Recommendations To Ease End-of-Life

At the end of life, the priority is to ensure comfort. This ensures quality of life and is deserved by every human being. To aid you in this process we have compiled five recommendations for easing the end of life.
Physical Needs
Maintaining a person's physical comfort is the most obvious way to ensure end-of-life comfort. According to the National Institute on Aging doctors recommend providing pain-relieving drugs without concern for addiction, since it is an end-of-life scenario. Other physical comforts to consider include breathing problems, skin irritation, fatigue, and digestive problems.
Emotional Needs
At the end-of-life most people turn inward and reflect on their life. This often brings up emotional needs, such as a desire to speak with someone or see them one last time. For someone who can't resolve issues or see someone in person, recommend they write a letter or make a video expressing their feelings.
Spiritual Needs
A renewed interest in faith or religion, or concerns with what will happen after death, are at the top of the list of spiritual requests at the end of life. Whether the individual prescribes to a particular faith or is feeling lost at this time of life, there are ways you can help. Bring in someone from their religious community to read spiritual texts, sing hymns, or pray with them.

Financial Planning
According to the National Hospice and Palliative Care Organization, financial planning is an often overlooked, but vital part of keeping a person comfortable at the end of their life. Money matters can lead to stress. Avoid this discomfort by having the dying person create a financial inventory and make financial decisions early on, such as who to include in a will and how to spend their money on medical care. Also, they need to establish a power of attorney for when they are unable to make these decisions for themselves.
Professional Hospice Providers
Our final recommendation is to opt for professional hospice services to ensure end-of-life comfort and care. Through hospice care individuals have access to everything from registered nurses to 24-hour emergency assistance. A premium hospice service will also provide spiritual care coordinators, dietician services, therapists, and social workers. Everything needed to ease end-of-life circumstances is provided for their convenience. If you are searching for quality hospice care in Idaho or Colorado, we hope you will consider Auburn Crest Hospice.