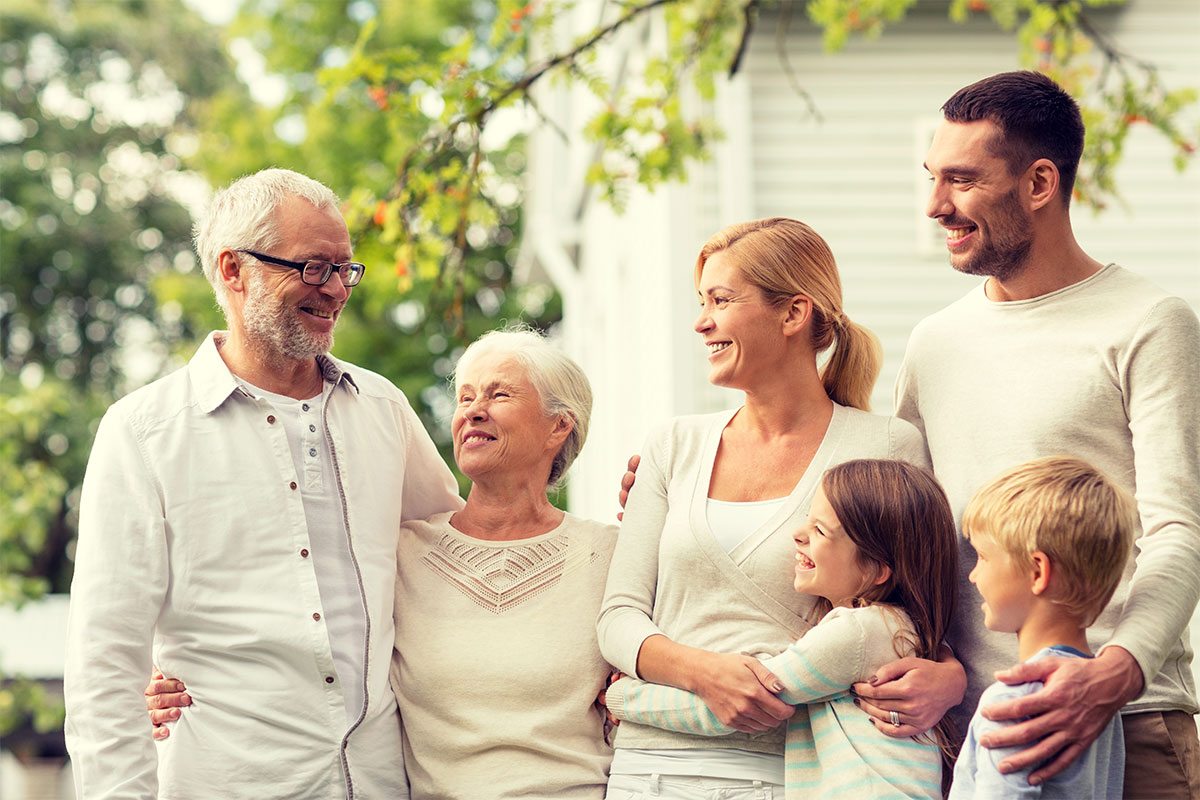 18 Nov

Hospice: Medical Care for the Entire Family

Hospice: Medical Care for the Entire Family

The end-of-life stage can be a difficult and scary time for everyone involved. The terminally sick patient is not the only person affected by the illness. His or her friends and family members must also deal with the changes and impending loss of their loved one. Hospice care is designed to care for not only the patient, but also the people in that person's close circle.

Caring for the Patient

Hospice is much more than a brick-and-mortar place of business; it's a philosophy. The goal of each trained staff member is to facilitate the end-of-life stage in a supportive and nurturing environment. This goes far beyond medical care, although that's certainly a key function of hospice professionals. Hospice workers focus on a more holistic approach than medicine alone, however. They help ill patients achieve a sense of closure and focus on fulfilling the meaning of one's life by bridging essential relationships.

It's not uncommon for patients to enter hospice care without having their financial affairs in order. Trained team members will work with the patient or appointed legal guardians to help the patient sort out these matters, such that all is taken care of when he or she passes. With this peace-of-mind, patients can rest
knowing they've taken care of their families in the manner in which they intended.

Supporting the Family

In the last moments of life, many changes are likely to occur. Patients may lose their ability to speak, making communication quite difficult. They may become irritable or violent, and it's not uncommon for end-of-life patients to hallucinate.
These changes can be unbearably hard for friends and family to witness. Often times, the ill patient becomes someone unfamiliar, despite the fact that visitors have known him or her for a lifetime. This sudden change can cause feelings of anxiety, resentment, confusion, and loneliness for both the patient and the family members.

Hospice nurses are trained to understand behaviors, even when patients can no longer speak. They help to facilitate miscommunications and interpret what's happening so family members can better understand the situation. Hospice nurses are special people with enormous hearts, and they're considering the best interests of everyone when they assist with situations.

After-Death Assistance
Once the patient has passed, the support does not end. Hospice is intended to help family and friends cope with the grief. Support groups and counseling sessions are typically available to help people begin a guided journey to a healed heart.
The choice to enter hospice care can be a difficult one. For terminally ill patients, or family members of sick loved ones, this is rarely an easy decision. If you think hospice care might be the right decision for your loved one, we welcome you to fill our patient referral form. A member of our team will review your submission and contact you as soon as possible.