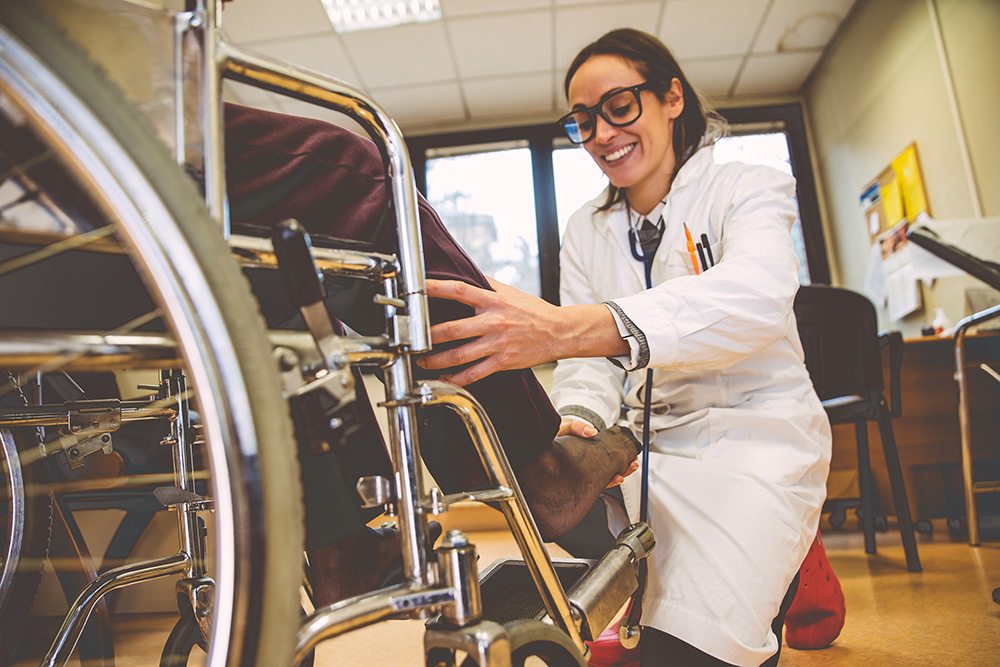 22 May

Hospice Care Providers: What Makes Them Tick?
Hospice care providers are special people. They're tasked with an incredibly important job that isn't for everybody.
What makes these people so extraordinary? What's going on inside the mind of a hospice care provider? Although each person is different, there are certain character traits that most great hospice care providers have in common.
Here's a look at the psychology of these very special people:
1. Compassion
Anyone who enters the healthcare field is probably driven by an innate desire to lead their lives with compassion. They're empathetic people who understand others' pain and worries, and they adjust their own approaches to ease minds and hearts of the people they work with.
For hospice care providers, compassion tends to be the trait that supersedes all others. These people are kind, caring, feeling individuals who do everything they can to provide comfort and well-being to their patients. They understand how important the bond is between patient and caregiver, and they aim to provide a nurturing environment that's founded in absolute professionalism.
2. Patience
People who work with end-of-life patients often take over for family members who are too overwhelmed to handle the tasks themselves. Hospice care absolutely requires patience, but for people who have found this work to be their calling, patience is second nature. Whether they're facing the physical difficulties that happen as the body begins to break down, or they're working with patients who suffer mental illness such as dementia and Alzheimer's, hospice professionals have a natural knack for staying composed and providing ongoing warmth with every interaction.

3. Experience
Hospice care providers not only need experience, they naturally seek out opportunities through which they can learn and grow beyond standard schooling. They often gravitate toward specific areas in which they can help people. They're proud of the work they've put into their professions, and they'll happily showcase their certifications, degrees, and diplomas upon request. It's not just about obtaining a degree; it's about lifelong learning that helps these professionals learn how to take better care of their patients' lives as they face mortality.
Are you considering hospice care for your loved one? At Auburn Crest Hospice, we understand how difficult this decision can be. We invite you to browse our frequently asked questions and learn more about us. Please feel free to reach out to us, should you have any questions.