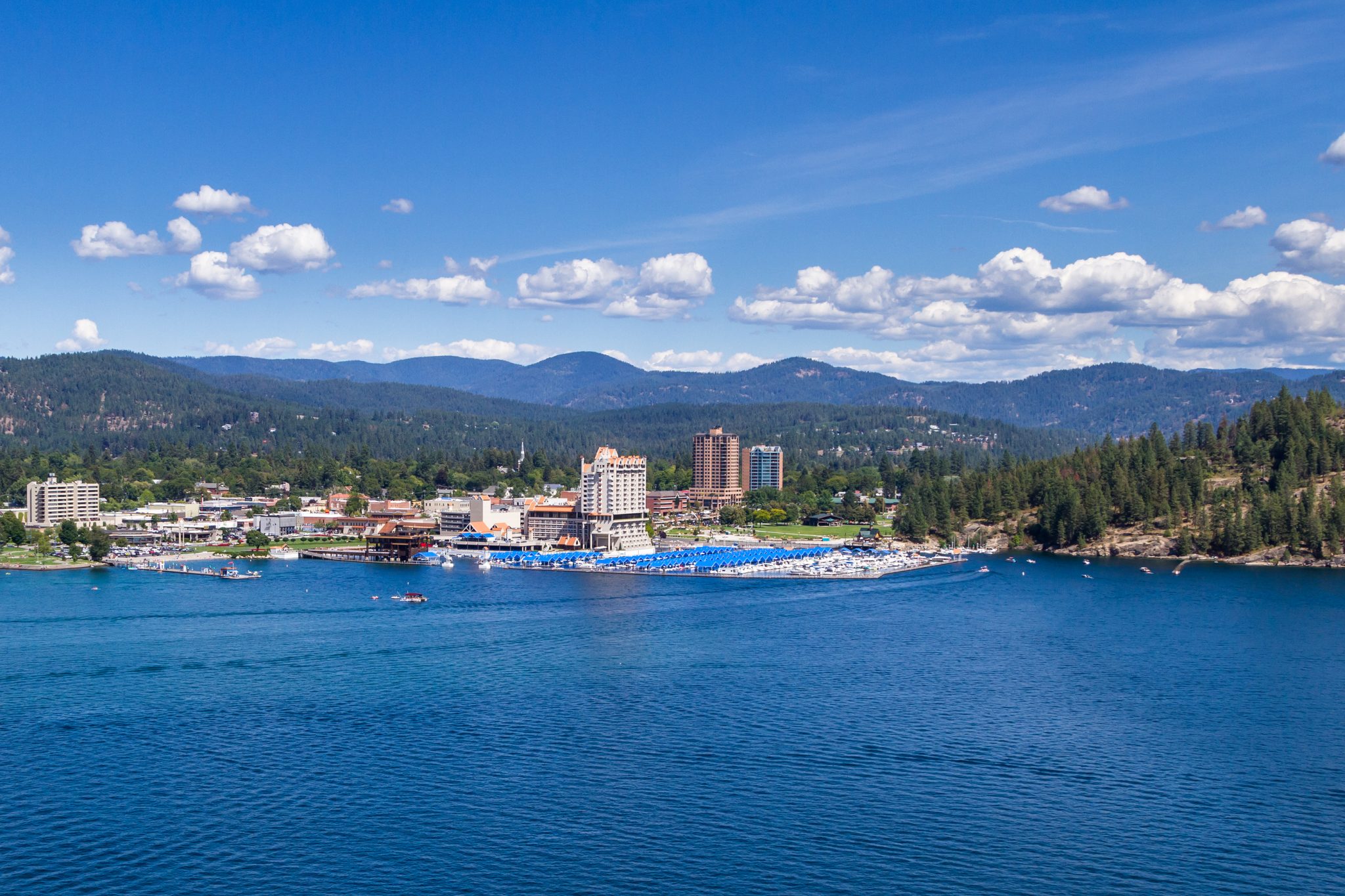 26 Feb

Defining North Idaho Hospice

End-of-life decisions can be difficult. Fortunately, you can choose a hospice of North Idaho and continue to enjoy the beauty and quality of life that this area offers. Auburn Crest offers compassionate hospice and palliative care for the residents of North Idaho with locations in Bonners Ferry and Coeur d'Alene.

Auburn Crest's motto "Choosing to Live Every Moment" is not just a slogan. For patients and their families in need of North Idaho hospice, Auburn Crest allows patients to remain in a hospice or North Idaho.

Who is Eligible for Hospice Care?

Hospice care is available to any patient facing an end-of-life illness, such as cancer, COPD, heart disease, stroke, ALS (Lou Gehrig's disease), renal failure or Alzheimer's or other dementia.

Another misconception about  hospice is that hospice is a place. Hospice is designed so that a patient may remain where they live, whether it is a single-family residence, an apartment, assisted living or a nursing home.

Choosing a hospice of North Idaho, with its beauty and serenity, is a high priority for most local residents. It's home, it's beautiful, and you love the scenery and the weather. This is where the Bonners Ferry and Coeur d'Alene locations of Auburn Crest can step in and allow you or your loved one in "choosing to live every moment."

What about the Costs?

Many families worry about the costs to provide their loved one the option to live as fully and as comfortably as possible as they face an end-of-life disease. In most situations, patients don't have to worry about anything. Medicare, Medicaid and many private insurance plans cover hospice care. Auburn Crest is proud to be a partner in the "We Honor Veterans" program, a program of palliative and hospice care in collaboration with the Department of Veterans Affairs to increase the care that veterans receive. These services are covered through Veteran Affairs benefits, Medicare, Medicaid and private insurance.

Getting Started

What's the first step so that my loved one can receive North Idaho hospice care? Normally, the patient's physician will make a referral for hospice care after talking to the patient and/or their family. Usually, with 48 hours, a representative from Auburn Crest will contact you to set up a meeting to determine the services needed.

Many patients and/or their families are sometimes reluctant to accept the offer of hospice care for fear that hospice care may hasten death. Nothing could be further from the truth. Hospice does focus its care of people with a life expectancy of fewer than six months, patients who receive pain relief, symptom relief, nutrition and emotional support may live longer than expected and with improved quality of life.

What If the Patient Gets Better?

Families may worry unnecessarily about what if their loved one gets betters. Are they locked into staying in hospice and not receiving treatment for their disease? The resounding answer is "no."

If a patient recovers, they can be discharged from hospice. If a patient decides to go back into treatment after a few months of symptom relief, they can return to treatment and obtain palliative care from Auburn Crest while in treatment.

What Does Hospice Provide?

First and foremost, hospice makes sure that the patient is comfortable. For most people, relief from pain is at the front and center of their care. The Auburn Crest team of registered nurses are responsible for pain management services and to help educate family members and/or caregivers on how to enhance the comfort of their loved one.

Hospice attends to the emotional needs of the patient. Sometimes, the patient feels the need to make amends or speak to someone just one more time. If an in-person visit isn't possible, hospice helps the patient in writing a letter or recording a video.

Many patients express renewed interest in spiritual matters. An Auburn Crest spiritual coordinator will help provide help and support, including a visit from the clergy or a church volunteer who can either listen or read favorite Bible passages or sing hymns.

What to Expect?

Once your hospice personalized services have been arranged, you and your family are never alone. Nurses are on-call 24 hours a day/7 days a week, including holidays. The members of the Auburn Crest hospice team include:

• Registered nurses who coordinate medical supplies and equipment and act liaisons with the attending physician. They are on-call for medical emergencies.

• Certified nurse aides/ home health aides help patients with daily living activities.

• Social workers help families find the resources they need.

• Trained volunteers provide assistance with routine activities, companionship and support for family members.

• Spiritual care coordinators offer spiritual comfort to the patient and grief services to the families for a year after their loss.

• Your physician works with the nurse to develop a care plan and to coordinate the medical services you need.

• Medical director provides oversight and coordination with the Auburn Crest nursing staff to ensure patient comfort and well-being.

• Therapists offer physical therapy as well as speech and respiratory therapy as needed.

• Dietician services can help provide menus to provide a patient's nutritional needs and/or restrictions.

How Our Volunteers Serve

Volunteers are an integral part of the hospice experience. This is where the sense of community and friendship of North Idaho shine. It's part of the reason that people love living in here. People count here, and volunteers offer important services to both patient and family.

Volunteers come from all walks of life, from young adults to retirees. What they share in common is a love of people. Here are some of the services that Auburn Crest volunteers offer:

• Bedside visits, conversation or just listening, or help writing letters or sending cards

• Running errands, including picking up prescriptions, grocery shopping or running by the bank

• Sharing hobbies – arts and crafts and coloring, gardening (watering favorite hanging baskets together), listening to music or a quiet walk around the yard

• Household chore help – washing and drying clothes, putting up the dishes, preparing meals or babysitting children if the patient has young children

• Driving services – doctors' appointments, shopping and special outings

Auburn Crest volunteers receive 20-30 hours of training spread over several weeks. Many volunteers become volunteers because of their positive experience with a loved one in hospice.

Choosing to Live Every Moment

Sometimes a person may be reluctant to accept hospice care because they want to attend a granddaughter's wedding or see the falls leaves or walk on the beach again. The fear is that they won't be permitted to undertake something on their bucket list once they are receiving hospice care.

Nothing could be further from the truth. Auburn Crest's staff helps patients fulfill their hopes and dreams.

Residents of northern Idaho are comprised of people who grew up here and never want to leave and people who visited and decided to move here. Residents love the beauty and the pristine environment that the areas offers. They want to enjoy all that this beautiful area offers.

So how far will the Auburn Crest staff go to fulfill someone's dream? Literally, the sky is the limit.

One of the RN Case Managers made arrangements for her 91-year-old patient to cross something off her bucket list. Her patient had always dreamed of parasailing over beautiful Lake Coeur d'Alene. This past summer, this 91-year mother, grandmother and great-grandmother was able to fulfill one of her dreams. The two of them together had the experience of a lifetime – parasailing over Lake Coeur d'Alene at 800 feet. What did this 91-year-old woman think of her experience? She told her nurse, "I never knew hospice would be this much fun!"

If you or a family lives in North Idaho and want to spend the end of your life in your beloved home among the mountains, lakes and streams, a call to Auburn Crest Hospice is all that it takes. With locations in Bonners Ferry and Coeur d'Alene, our compassionate staff is ready to assist you with end-of-life decisions and care.